Are you sending a container of products to the USA from overseas and looking for a warehouse to receive, store and ship to Amazon? Look no further! Between now and December 31, 2023, McKenzie Services will be covering the cost of the container shipping, up to $1000.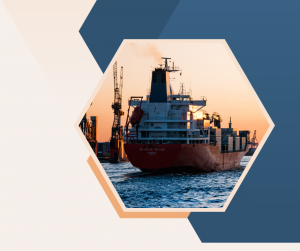 Requirements:
• You must be a new client with McKenzie Services and signed up between 11/1/23 to 12/31/23.
• We must receive the container at our facility no later than 2/29/2024.
• You will need to submit your shipping invoice to us so that we can apply the credit to your account.
• Up to $1000 credit will be applied to your McKenzie Services account to use towards future shipments with us, including carton receiving fees for this shipment, mentioned below.
---
How We Can Help
Here is a little bit about how we operate:
1.) We receive cartons at our facility via your container.
2.) Our team will scan each carton into EPIC (our online portal).
3.) Our clients are then able to log into EPIC to review their inventory and submit outbound shipment requests.
4.) Your account manager would then create the shipment for you and provide our team with the shipping labels. 
– You are welcome to create the shipments as well if you would prefer to do it instead of us. 
5.) Our team would then scan each of the cartons you would like shipped, out of EPIC and ship. 
---
Good To Know
We do not charge our client's container unload fees. The only fees that would apply to receiving these containers are carton receiving fees:
• Carton Receiving:
• $3.95/per carton for 1-24 cartons per job.
• $3.45/per carton for 25-49 cartons per job.
• $2.95/per carton for 50+ cartons per job.
Click here to learn more about our Carton Forwarding pricing.
---
Contact Us
Please reach out to us via our Contact Us Form if you would like to learn more or give us a call at 503-718-3215.