Would you consider donating your inventory instead of disposing?
We've had a handful of clients over the years request that their inventory be donated. Whether it be the item(s) isn't selling well or they are closing up shop, with their permission, we've found an amazing local organization to donate to. 
Who is GG's House?
The majority of our donations go to a non-profit known as GG's House, which is short for Giving Grace House. They are based out of Forest Grove, Oregon. Their mission for the organization is to support and give to anyone who needs help. 
One of our clients donated some food prep gloves to GG's House, and just that one donation, GGs House said:
---
We wanted to provide an update for you and your client. Gg's House kept 2 boxes of the food grade gloves for when we give food out to the public. 
We gave a church 9 boxes that have BBQ's and cook a lot of saturdays in their parking lot to help feed the poor and those who are struggling and need help with food. 
The last one is a lady that started a little business where she and her sister go around and set up at events and cut up fruit and make fruit trays to sell to people to help with her financial needs of three kids, two of which are mentally disabled that a family member dropped off because they weren't able to take care of them. She was a single woman with a good career with no kids, quitting her job and starting this one so she can have flexible hours to take care of three kids that got dropped off on her doorstep. So having these gloves will be a BIG HELP for them, in cutting costs, thanks to all of YOU!!!! 
---
When you donate to GG's House, you may also request a donation receipt. GG's House will email it to you directly or your Account Manager can get a copy and email it to you as well. 
Things They Are Always Looking For More Of
GG's House has been truly amazing to work with to ensure items stay out of landfills and are put to good use in the community! Below is a brief list of the main items they are always in need of, however, if you have inventory with us you would consider donating instead of disposing, please let us know!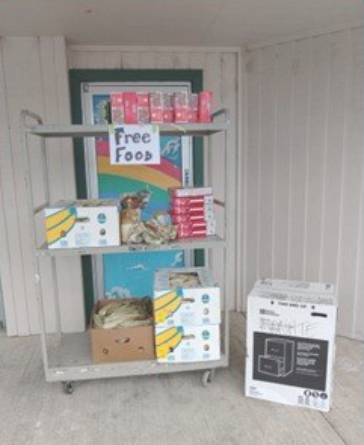 Person hygiene items

Food


Household cleaning products

Towels

Blankets 

Household items

School supplies for the kids!
GG's House Mission
We know from experience that Angel and Steve Sheets, founders of GG's House, are exceptional people. From their website: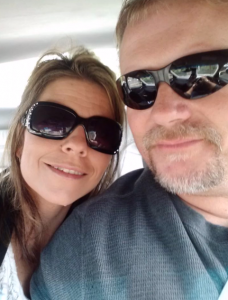 GG's House began in 2015 as the heart's work of Angel and Steve Sheets. They have walked a rugged road and realized that God was the reason that they were able to overcome life's hardships.  They felt God directing them to create a place where they could minister to veterans, houseless, people recovering from addiction, and other community members that need support.
Reach out via email or contact us form today with any questions.